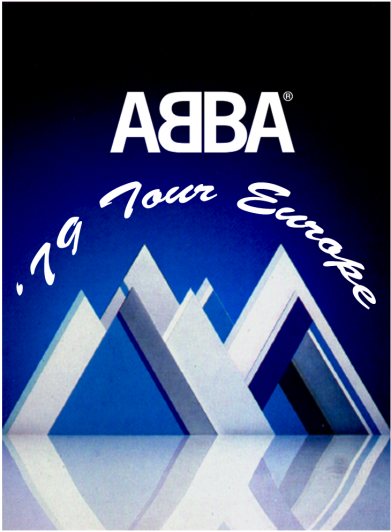 15-17/10/79 Preparations for the European tour.
18/10/79 ABBA travel to Gothenburg.(Sweden)
19/10/79 Concert in Gothenburg, Scandinavium (Sweden).
20/10/79 Concert in Stockholm, Isstadion (Sweden).
21/10/79 Concert in Copenhagen, Falkoner Theatre (Denmark).
23/10/79 Concert in Paris, Pavillion de Paris (France).
24/10/79 Arrival at Zestienhoven airport Rotterdam. Concert at Ahoy Sportpaleis (Holland).
25/10/79 Concert in Dortmund, Westfallenhalle (West-Germany).
26/10/79 Arrival at Munich airport
27/10/79 Concert in Munich, Olympiahalle (West-Germany) at 8. p.m.
Björn and Lena have dinner together while the rest have dinner at an Italian restaurant.
Lena accompanies Björn until the end of the tour.
28/10/79 Concert in Zurich, Hallenstadion (Switserland).
29/10/79 LP 'Greatest Hits Vol.2' released.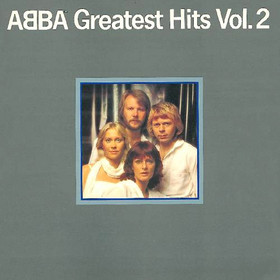 29/10/79 Concert in Vienna, Stadthalle (Austria)
30/10/79 Concert in Stuttgart, Sporthalle Boeblingen (West-Germany) Frida's father Alfred Haase is in the audience.
November 1979:
1/11/79 Concert in Bremen, Stadthalle (West-Germany).
2/11/79 Concert in Frankfurt, Festhalle (West-Germany).
3/11/79 Concert in Brussels, Forest National (Belgium).
4/11/79 Flight to London with Linda and Christian.
5 -10/11/79 Concert in London, Wembley Arena (England) All shows filmed and recorded.'The Way Old Friends Do' recorded in London was used for Super Trouper LP.
11-12/11/79 Concert in Stafford, Bingley Hall (England)
13/11/79 Concert in Glasgow, Apolla Hall (Schotland).
14/11/79 Agnetha flies ahead of the rest of the group to Dublin.
15/11/79 Concert in Dublin, R.D.S. Main Hall (Ireland).
16/11/79 Flight back to Stockholm.