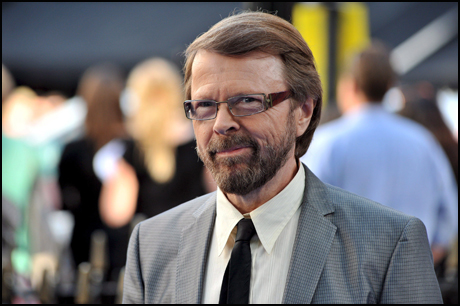 BJÖRN
After ABBA, Björn, together with Benny Andersson, created the musicals Chess,Kristina från Duvemåla (based on The Emigrants novels by Swedish writerVilhelm Moberg), and Mamma Mia! (based on ABBA songs).
Together with Benny, Björn Ulvaeus was nominated for the Drama Desk Award in the category "Outstanding Music" (for the musical Chess), and for a Tony Award in a category "Best Orchestrations" (for musical Mamma Mia!). Original cast recordings of both musicals were nominated for aGrammy Award.
Björn also shared with Benny "The Special International Ivor Novello Award" from 'The British Academy of Composers and Songwriters', "The Music Export Prize" from the Swedish Ministry of Industry and Trade (2008), and "Lifetime Achievement Award" from the Swedish Music Publishers Association (SMFF).
He and Benny have talked of writing another musical, but have yet to come up with any firm ideas.
His most public involvement is with the musical Mamma Mia!,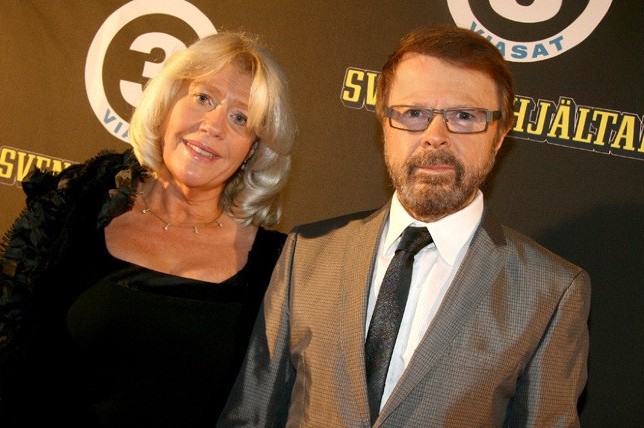 Björn and his wife Lena currently live inStockholm. From 1984 to 1990 they resided in the UK.
---
He is also one of four people (also including Per (Roxette) Gessle )
who own NoteHeads, a Swedish company which publishes the music notation program Igor Engraver.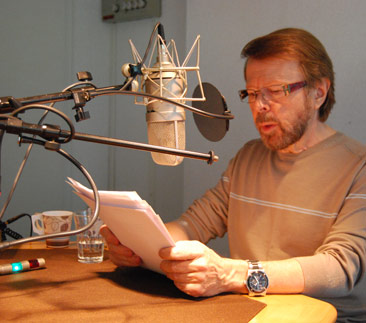 Björn Ulvaeus is a member of the International Humanist and Ethical Union's Swedish member organisation Humanisterna, and was awarded their annual prize, Hedenius-priset, in 2006. Björn describes himself as a "freethinker," rather than an atheist.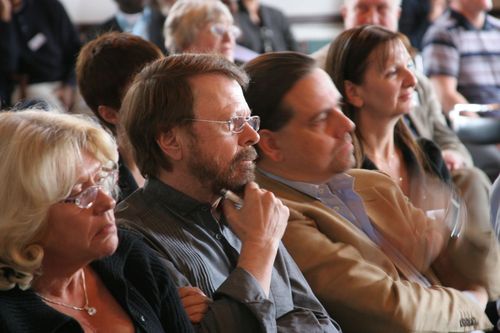 In Sweden he has become an outspoken supporter of the "Humanist" movement, revealing an atheistic viewpoint, questioning the influence of religion on world governments. In September 2007 he was interviewed for the international documentary series Why Democracy? .
1984:

"Chess" (Concept album with Tim Rice)

Released: November 1984

Polar (POLYXL 2-600

1994

Chess In Concert Musical

Released: 1994

Mono Music (MMCD 010)

1986:

"Chess Pieces"

1988:

"Chess: Original Broadway Cast Recording"

RCA 7700-2-RC

1985:

Gemini

"Gemini"

Released: November 1985

Polar (POLS 400)

ABBA

1986

ABBA Live

Released: August 18, 1986

Polar POLCD412

1987:

Gemini

"Geminism"

Released: April 1987

Polar (POLS 418)

1988

Mio In The land of Faraway Film Score.

Lyrics for Benny Andersson

Mio My Mio. Music: Benny Text: Björn

Released 1988CBS 460594 9

1987

Klinga mina klockor

Benny Andersson

Lyrics for Benny Andersson

Lottis Schottis/Födelsedagsvals Till Mona/Trolskan/

Klinga Mina Klockor Music: Benny Text: Björn

Released: November 1987

Mono Music (MMCD 001)

1989

November 1989

Benny Andersson

Lyrics for Benny Andersson

The Conducator. Music: Benny Text: Björn

Released: November 1989

Mono Music (MMCD 003)

Josefin Nilsson

1993 "Shapes"

Music & Lyrics

Released: March 1993

Mono Music (MMCD 008)
---

The show premiered at the Malmö Opera and Music Theatre in Malmö, Sweden, on October 7, 1995 and received a rapturous welcome. The audience gave it a 10-minute standing ovation, while the critics unanimously praised it.Martin Nyström of Dagens Nyheter wrote that Andersson and Ulvaeus "created a great Swedish musical that thematically touches on the great questions of our time" and compared Andersson's musicality with that of Schubert; while Svenska Dagbladet's Carl-Gunnar Åhlén concluded that Björn Ulvaeus "succeeded in presenting the drama without getting bogged down. A few years later, however, Dagens Nyheter reviewer Marcus Boldemann wrote that "Kristina från Duvemåla is not an A-class musical work".
Subsequently, the musical was staged at Gothenburg Opera and then premiered at the Stockholm's Cirkus that was specially renovated for it. This production won four 1998 Guldmasken Theatre Awards (Swedish equivalent of Tony Award). Counting all three runs, which were almost continuous, interrupted only by summer vacations and hiatuses due to the production's physical moving, Kristina från Duvemåla ran for nearly four years (more than 650 performances in total), making it the second longest running musical in Swedish history. In 2001, a touring concert staging was presented featuring most of the original performers recreating their previous roles. All three original Swedish productions were directed by Lars Rudolfsson with set design by Tony Award-winner Robin Wagner and musical direction by Anders Eljas.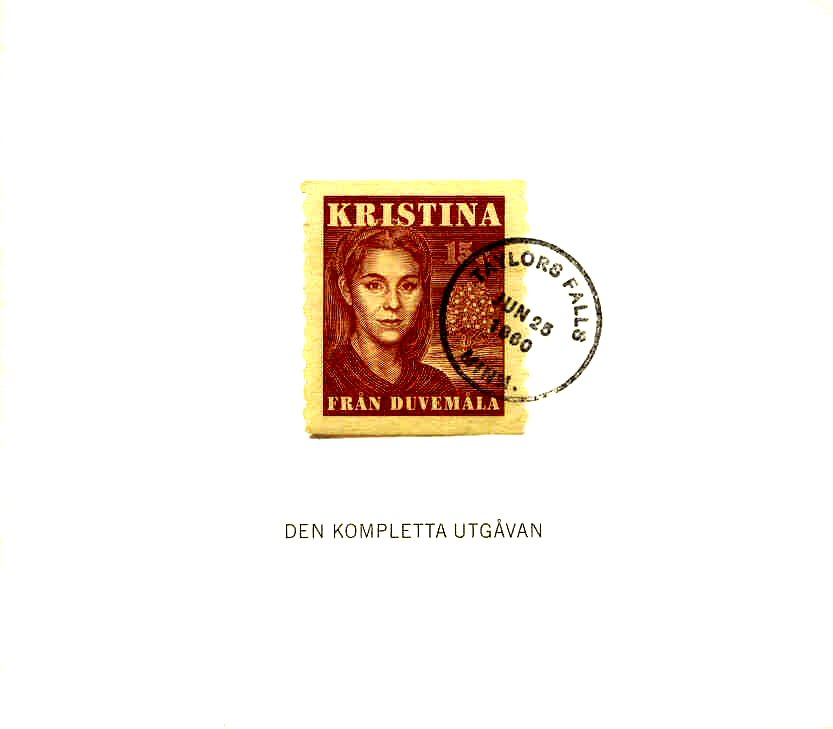 1996:
"Kristina från Duvemåla"
Released: October 25, 1996
Mono Music (MMCD 011)
The Original Cast triple CD set was released in 1996 and peaked at No.2 on the Swedish album chart, remaining on it for a total of 74 weeks and winning 1996 Swedish Grammis Award as the Best Album.

For a number of years, a song from the musical "Guldet blev till sand" (The gold turned into sand) performed by Peter Jöback held the distinction of having spent the longest amount of time on the national Swedish radio chart Svensktoppen.
---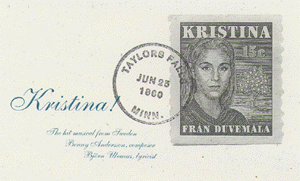 Kristina In America.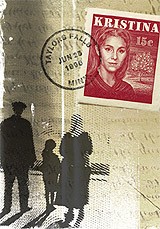 On October 12, 1996, the 90-minute (of nearly four-hour score) concert version with the original cast was presented, in Swedish, in Minneapolis, Minnesota as an opening event of the Plymouth Music Series 1996-1997 season in Orchestra Hall; and next day in Chisago Lakes High School in Lindstrom, Minnesota – the area where much of the events in Moberg's books took place and where the statue of the books' two main characters stand on the Main Street of the town.
The American premiere received a glowing review from Minneapolis Star and Tribune : "I have seen the future of the music theater, and its name is Kristina...Engaging, emotionally charged – and at times haunting – piece of work capable of enchanting US viewers even when performed in a cut-down, concert version and in a tongue foreign to the audience"; while Helen Sjöholm who performed the role of Kristina was described as "extraordinary".
Time magazine later wrote that "the show has Swedes, Americans, Indians; a sacrificial whore and the death of a child; and – in case you think it sounds too solemn for your tastes – a bilingual fart joke... and it's one of the most ambitious swatches of musical theater (39 songs!) since Gershwin's 1935 "Porgy and Bess," with one of the most serious, lyrically seductive scores since Rodgers and Hammerstein were creating their midcentury, midcult epics".
1999:

"16 favoriter ur Kristina från Duvemåla"

Released 1999

Mono Music
1999:

"Mamma Mia!" (Original Cast Recording)

Released: October 25, 1999

Polydor

2001

Benny Anderssons Orkester

Benny Anderssons Orkester

Lyrics for Benny Andersson

Vår Sista dans/Lätt Som En Sommarfjäril

Music: Benny Text: Björn

Released: June 28, 2001

Mono Music (MMCD 017)

2002:

"Chess på Svenska"

Released: October 31, 2002

Mono Music (MMCD 019)
"Our Last Video"
For the 2004 semi-final of the Eurovision Song Contest, staged in Istanbul thirty years after ABBA had won the contest in Brighton, Björn appeared briefly in a special comedy video made for the interval act, entitled "Our Last Video". Each of the four members of the group appeared briefly in cameo roles, as did others such as Cher and Rik Mayall. The video was not included in the official DVD release of the Eurovision Contest, but was issued as a separate DVD release. It was billed as the first time the four had worked together since the group split. In fact, they each filmed their appearances separately.
2004 BAO! Benny Anderssons Orkester

Lyrics for Benny Andersson

Du Är Min man/Midnattsdans. Music: Benny Text: Björn

Released: June 25, 2004

Mono Music (MMCD 021)

2005:

"Mamma Mia! På Svenska"

Released: June 9, 2005

Mono Music
In March 2006, Bjorn was involved in a workshop that was held in New York and featured Sara Chase as Kristina, Kevin Odekirk as Robert and Alice Ripley as Ulrika ,the latter performing the song "You Have To Be There" from the musical in her and Emily Skinner 2006 show at The Town Hall in New York and later releasing this live recording on Raw At Town Hall 2-CD set.
At the time, there had been talk of a fall 2007 opening at The Broadway Theatre, but those plans never materialized partly due to a protracted legal battle over the use of the original book written for the musical.
2006

BAO på turné

Benny Anderssons Orkester

Featuring Lyrics written by Bjorn

Released: May 11, 2006

Mono Music (MMCD 022

2007

BAO 3 Benny Anderssons Orkester

Lyrics for Benny Andersson

För Dig/DuFrälste Mig I Sista Stund/Fait Accomplit/Crush On You/Upp Till Dig Bonde Söker Fru Music: Benny Text: Björn

Released: October 24, 2007

Mono Music (MMCD 023)
In 2007 Björn was invloved in the music and the film version of the stage musical Mamma Mia!
In 2008, Björn revealed that he suffered from severe long-term memory loss and now no longer remembers many important events in his life. He now has little memory of some of the critical events in his professional history and has resorted to images of his past and even hypnotism to try to bring back his memory. However, in a 2009 interview he stated that reports of his memory loss were "hugely exaggerated".
2008:

"Mamma Mia! - The Movie Soundtrack -"

Released: July 8, 2008

(Decca Records) Polydor 1774183

Mamma Mia! (promoted as Mamma Mia! The Movie) 2008 adapted from the 1999 West End/2001 Broadwaymusical of the same name, based on the songs of ABBA, with additional music composed by ABBA memberBenny Andersson.

The film was directed by Phyllida Lloyd and distributed by Universal Pictures in partnership with Tom Hanks' andRita Wilson's Playtone and Littlestar,

Meryl Streep heads the cast, playing the role of single mother Donna Sheridan. Pierce Brosnan, Colin Firth, andStellan Skarsgård play the three possible fathers to Donna's daughter, Sophie (Amanda Seyfried).

Mamma Mia is the highest grossing musical film worldwide, and is the third highest-grossing musical film in the United States. Until the release of Avatar in 2009, it was also the United Kingdom's highest-ever grossing film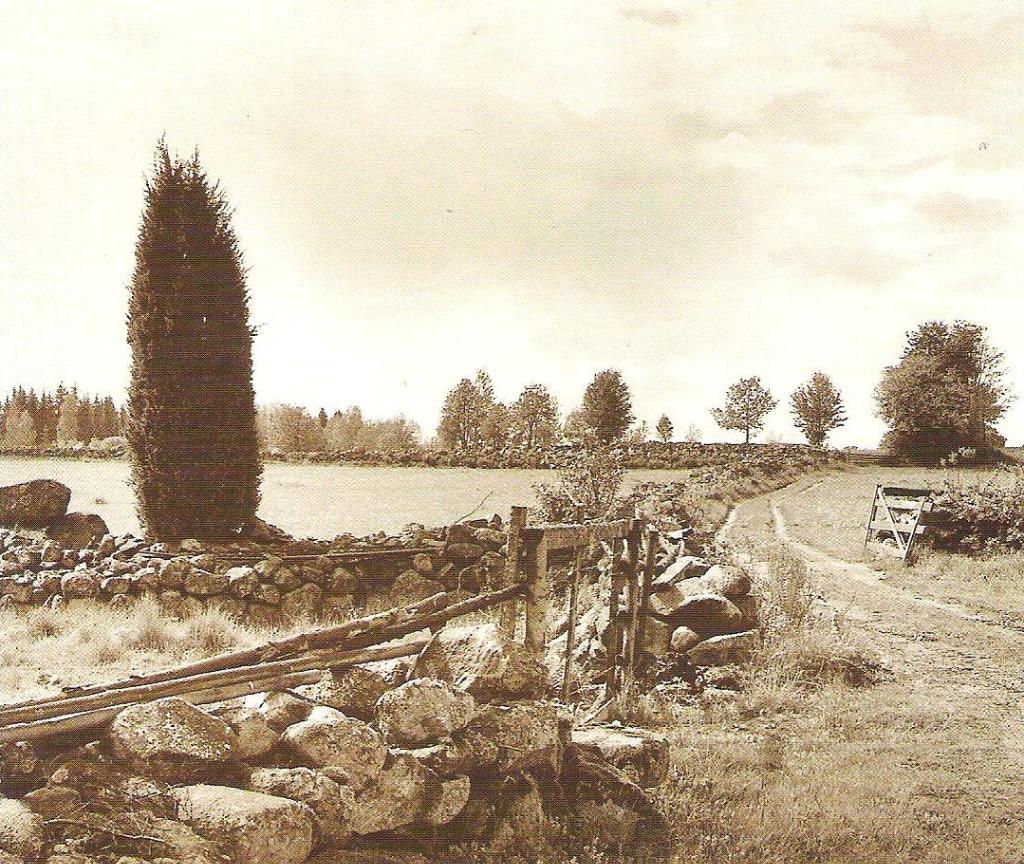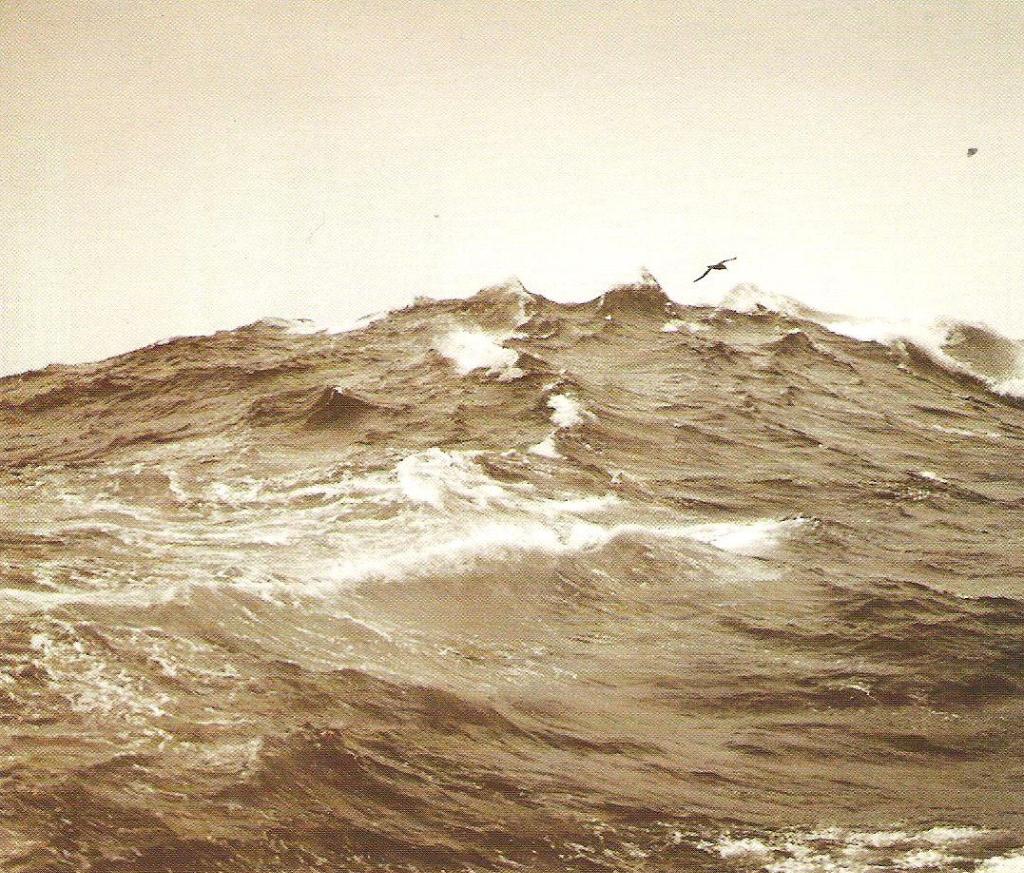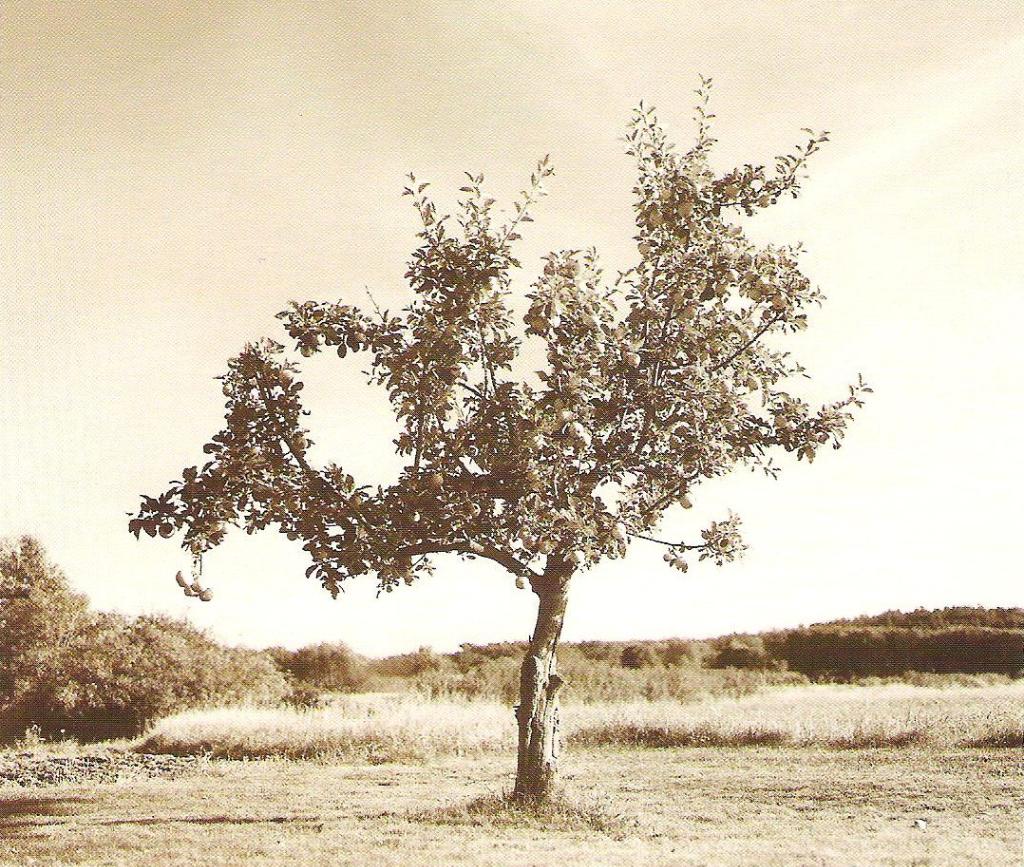 Kristina was finally translated into English by Björn Ulvaeus and the famed Les Misérables English lyricist Herbert Kretzmer. English translations of individual songs have been presented at various concert performances throughout the last two or three years, mainly by Helen Sjöholm or Tommy Körberg, always in association with Benny Andersson, BAO or Björn Ulvaeus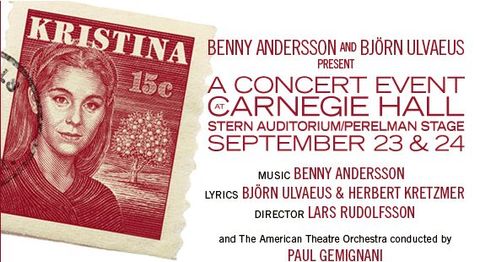 The English-language premiere of the musical, in a concert version under the name "Kristina: A Concert Event", took place at Carnegie Hall on September 23 and 24, 2009 with Helen Sjöholm as Kristina, Russell Watson as Karl Oskar, Louise Pitre as Ulrika and Kevin Odekirk as Robert.
The performances received mixed reviews, from Time commenting that "some of the most rapturous melodies ever heard in Carnegie Hall poured out of that grand old barn last night"to Variety concluding that "Moberg's series adds up to some 1,800 pages, and many in the restless Carnegie Hall audience may have felt they were sitting through all of them...U.S. audiences are likely to find Kristina's epic tale less than gripping".Talkin' Broadway critic Matthew Murray admitted: "It's a musical you don't just want to listen to: During the better portions of its score - of which there are many - you feel you have to...Andersson's work is so big, so thoroughly conceived, and so varied in style, tempo, and color that it often feels more like a symphony than a musical. Of course, making it one would mean jettisoning the specific story treatment and lyrics, losses most shows couldn't weather. But its music is so good that Kristina could be even more powerful as a result".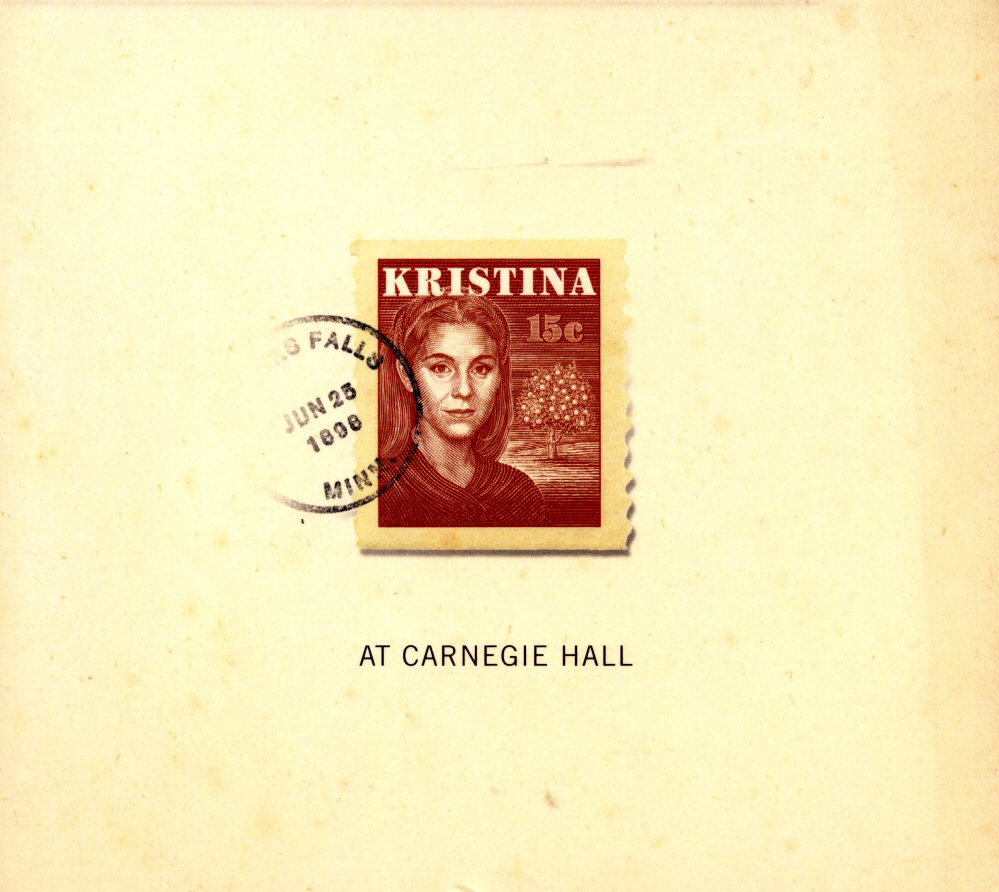 The Carnegie Hall concert recordings were released on a 2-CD set by Decca Records on 12 April 2010.
2009

Story Of A Heart

Benny Andersson Band

Lyrics for Benny Andersson

Story Of A Heart/You Are My Man/Fait Accompli/

(If This Is) Our Last Dance/The Stars..

Music: Benny Text: Björn

Released: June 26, 2009

Mono Music (MMCD 025)

My City,My Life - CNN Special

In August 2009 Björn recorded a 15-minute-special in the series "My City My Life" for CNN. Björn presented his hometown Stockholm. Even some ABBA related places were shown in the programme. The show was broadcasted by CNN in September 2009.
ABBA world

Frida and Björn attended the premiere of the ABBA world exhibition in London on 26 January 2010.

Björn Ulvaeus Releases Book For ABBAWORLD!

The Little White Piano

Following the opening of ABBAWORLD at Earls Court in London, the former ABBA member Björn Ulvaeus has released a book, a H. C. Andersen tinted fairy tale titled The Little White Piano, sold exclusively at the exhibition, Björn's royalty going to Nordhoff Robbins - music therapy charity. The story is centered around the piano, now on display at ABBAWORLD, that was used for writing so many of ABBA's hit songs. Ulvaeus found the inspiration for the book when visiting the writing hut that he and Benny Andersson used to share in the Stockholm archipelago during the ABBA years. "The little white piano was just standing there gathering dust in our old cabin, and after all these years it was now about to go on this amazing journey together with ABBAWORLD. The story just begged to be written," says Ulvaeus. Magnus Danielsson, president of Touring Exhibitions, the company behind ABBAWORLD, says the book adds another dimension to the exhibition: "When we learned that Björn was going to write a book about the piano we have on display, exclusively for ABBAWORLD, we were delighted. The story reflects the humble origins of ABBA and their music and it complements our recreation of the writing hut at the exhibition in a very moving way." The Little White Piano is available at the official ABBAWORLD store at the exhibition. A copy of The Little White Piano, signed by Björn Ulvaeus will be auctioned off at abbaworld.com. All proceeds from the auction will be donated to Amnesty International.
Kristina at the Royal Albert Hall

14/4/2010

2010:

"Kristina at Carnegie Hall"

Music: Benny Text: Björn

Released: April 16, 2010

Mono Music (MMCD 026)
Mamma Mia in Copenhagen

Björn and Agnetha attended the premiere of Mamma Mia in Copenhagen on October 15, 2010.