ITINERARY
Thursday 4 March Arrive at Sydney Airport
Friday5 March Press conference & gold record presentation, radio/TV interviews: Sydney Hilton Hotel Interview and 'Fernando' clip shown on A Current Affair
Saturday 6 March/Sunday 7 March Hawkesbury River cruise, barbecue and boomerang throwing/Sydney Harbour cruise/Taronga Zoo visit (dates to be confirmed) Cruising on the Hawkesbury River
Monday 8 March 'Fernando' single released (date to be confirmed) Travel to Melbourne Rehearsal and appearance on The Don Lane Show - performed 'Fernando'
Tuesday 9 March Return to Sydney Filming at Channel 9 Studios, Artarmon * Wednesday
10 March/
Thursday 11 March Filming at Channel 9 Studios, Artarmon * * filming on these days included work on the special, a performance of 'Mamma Mia' for Bandstand, an appearance on Celebrity Squares, and filming of a special performance of 'Dancing Queen' for later broadcast
Friday 12 March Filming special at Channel 9 Studios, Artarmon with studio audience
Saturday 13 March Depart Sydney 'Mamma Mia' performance shown on Bandstand in some capital cities
Sunday 14 March Arrive in Sweden
Saturday 20 March Special The Best Of ABBA first broadcast in capital cities; 'Mamma Mia' performance shown on Bandstand in some regional centers
Saturday 27 March Special The Best Of ABBA first broadcast in regional centers
Appearance on Celebrity Squares broadcast
'Dancing Queen' clip filmed in Sydney first shown on Bandstand
THE BEST OF ABBA (BANDSTAND SPECIAL)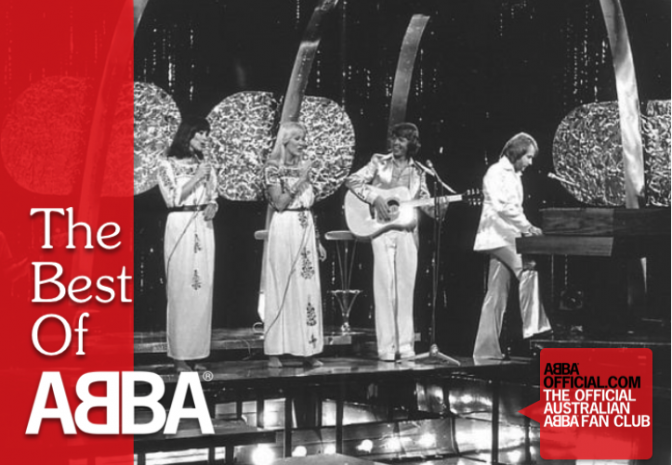 Channel 9 Australia 1976 first broadcast Saturday 20 March 1976

Introduction to the show by host Daryl Somers

Mamma Mia

Introduction by Björn; Frida, Agnetha and Benny introduce themselves

Hasta Mañana

commercial break

Ring Ring

Introduction by Frida

Tropical Loveland

Introduction by Agnetha

Waterloo

commercial break

I Do, I Do, I Do, I Do, I Do

Introduction by Agnetha and Frida

Rock Me

commercial break

song by guest Lucky Starr

Interview with Lucky Starr, Björn and Benny

song by Lucky Starr

commercial break

Honey, Honey

Introduction by Frida

Fernando

commercial break

So Long

Introduction by Benny

SOS

So Long

closing credits, medley of clips from special: Mamma Mia; Ring Ring; Waterloo; I Do, I Do, I Do, I Do, I Do; Honey, Honey; Rock Me; Fernando; SOS

OTHER TELEVISION APPEARANCES

Dates shown are known broadcast dates in most capital cities. Some appearances were shown at a later date or not at all in other regions.

A Current Affair, Channel 9: interview and 'Fernando' clip shown, Friday March 5

The Don Lane Show, Channel 9: interview with host and performed 'Fernando' and 'SOS',

Monday 8 March

Bandstand, Channel 9: interview with host Daryl Somers and performed 'Mamma Mia',

Saturday March 13

Celebrity Squares, Channel 9: Hosted by Jimmy Hannan, participated in celebrity panel.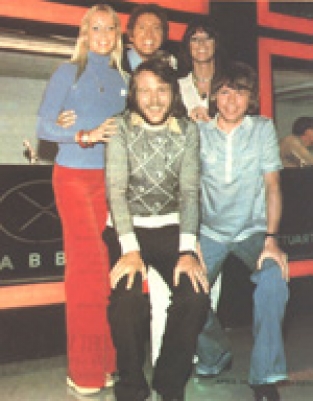 Actual Televised date not known but abba appeared on the show for 1 week (5 episodes)
All scenes where filmed in one day at the channel 9 studios Sydney.
Shown approx 2 weeks after the promo visit.