---
In October 2010, Agnetha was at the opening of Mamma Mia! the musical in Denmark with former husband Ulvaeus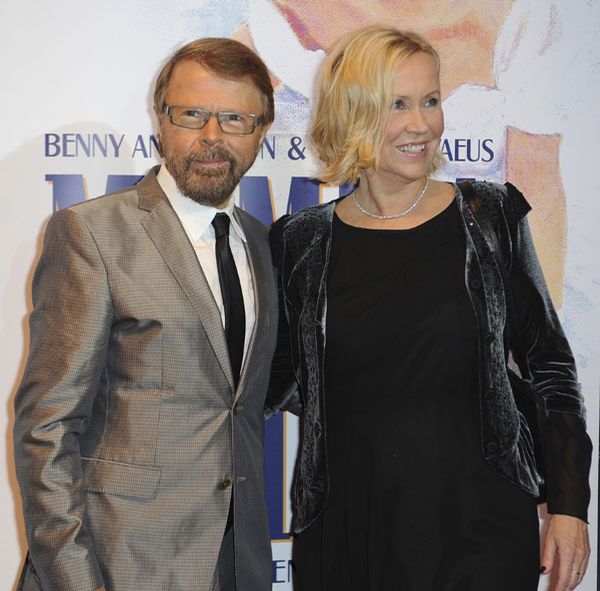 ---
Agnetha Fältskog in "M magasin"

A big Agnetha feature was published in the Swedish magazine "M magasin" available from December 28th, 2010 in Sweden. Agnetha was posing as a model for the magazine as well as she gave an interview in which she describes herself as a happy and stable person being 60.

She says that the most important thing is to be healthy. She goes long walks, training at the gym. She eats everything and she does not follow any diet but she tries to eat good stuff. She still loves ice-cream. She is talking about her favorite clothes.

About flying: it is getting better after a special therapy. She celebrated her 60th birthday on Mallorca together with her family and they went there by plane. It takes about 3 hours and it was ok...

Music: she's got lots of unfinished own compositions lying in a bag at home. She plays piano and sings.

ABBA: Sometimes she is listening to ABBA music and when she hears "The Winner Takes It All" she feels that they did it very well. Another favorite song is "Our Last Summer" performed by Frida. Strange that it did not become a world hit - such a good song, she says.

ABBA comeback: "No and yes. - A one-time basis reunion, perhaps in connection with any charity, I think maybe we all could imagine", says Agnetha.- We will hardly be reunited for a tour as the Rolling Stones and other old bands do now. But however, I can imagine that we could do something together in the future, she says.- It's just a feeling I have that it would be fun to get together, talk a bit about the past and may be do something together. But then it has to be something special.

I am open to see the others and do something, she adds, but points out that she had not had contact with Björn Ulvaeus, Benny Andersson and Anni-Frid Lyngstad

.
| | |
| --- | --- |
| | |
---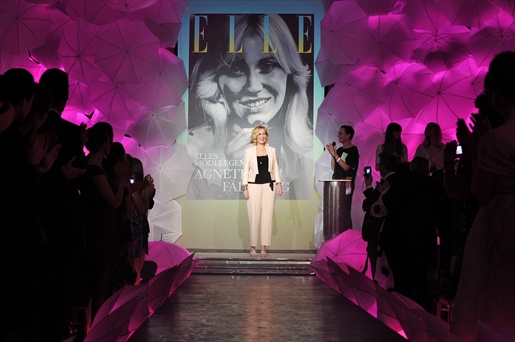 In 2012 she was awarded "fashion Icon" by "Elle" magazine (Sweden).
| | |
| --- | --- |
| | |
| | |
Agnetha continues her private life on the island of Ekerö, just outside Stockholm, which is not the isolated, lonely island of myth, but a populated area on the eastern outskirts of Stockholm.
Occasionally she turns up at nightclubs, parties or media events, belying her "recluse" reputation.
2013. Agnetha releases new single When you really loved someone & The one who loves you now and album,titled A. For more information follow the link below to A for Agnetha
But otherwise she remains withdrawn from public life.